3rd Chandlers Ford Scout Group
Welcome to the 3rd Chandlers Ford Scout Group website. On this site we aim to give you the details of the Scouting activities and events that our group is involved in.
About Us
The 3rd Chandlers Ford is an active Scouting Group based in Chandlers Ford. We have our own HQ off the Kings Road - which is also available for hire. Our Groups meet weekly during school term times at our HQ and do other outside events, activities and camps.
Our video below shows some of the activities that our members take part in:
Please click on this button if you are going to shop on Amazon as it will raise funds for the group.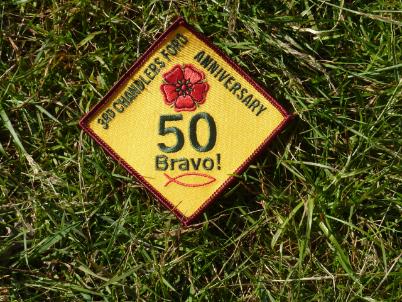 Join Us
Whether you are a Beaver, Cub, Scout or Leader, we would like you to join us. We welcome new members to the group.
The content of this website are the copyright of the 3rd Chandlers ford Scout Group 2012. The views expressed in the website are not necessarily those of the Scout Association.